Trendolizer Picks
USDA Rejects Gay, Georgia, Farmer's Cattle Transport License Because Of Town's Name
A cattle farmer's application for a federal license to transport his livestock across state lines was rejected by a government computer because his farm is in a Georgia town named Gay.
An employee for the U.S. Department of Agriculture explained to Gene King that the computer program screens out "banned words" and the name of his hometown was such a word.
Investigative TV reporter Randy Travis of Fox 5 Atlanta uncovered the story:
The city, population 89, is 40 miles south of Atlanta and is home to the Cotton Pickin Festival, which was previously known as the Gay Fair. Here's a photo of William Franklin Gay, the man the town was named after, and in brother John Gay taken when they Confederate soldiers in 1861.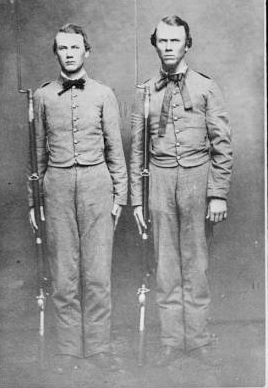 Lead Stories' Trendolizer has been to Gay, Georgia, in its constant rounds through social nets searching for trending content about political correctness. Scroll down to see more.