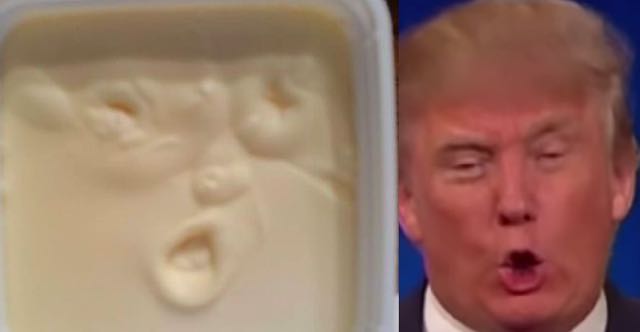 A Wildwood, Missouri woman thinks she sees Donald Trump in her Earth Origins Organic Buttery Spread. Jane Castellano called her local TV newsroom to report the miracle after she opened the package and saw the image, according to KSDK-TV.
While Trump's brand adorns golf courses, casinos, hotels, condo towers, suits and ties, he's never marketed a butter substitute. It's hard to miss the resemblance though.
Lead Stories' Trendolizer scours social networks for the hottest trending content about Donald Trump. Sometimes it's a bit silly. Scroll down to see the latest.